CNC Machining
Rapid prototyping technology for designing of products has become the buzzword in the manufacturing industry these days. Most companies involved in final production and manufacturing process, stress upon acquiring the latest technology which is provided by the prototyping process, because they want to maintain the product quality at the highest level. When the rapid prototype is brought into the field of manufacturing, it yields the best results for quality as well as manufacturing feasibility, so that manufacturing units are benefited as well as the quality of the products is uncompromised.
Maintenance of the product quality is very important for manufacturing companies and rapid prototype helps in covering the issues at the right time with little expenses. Computer aided prototype designing helps in giving the best products with fine results, so that the companies are able to start their production for quality products in the most optimal manner. Mistakes are few while precision is quite high when prototype is designed with quick completion of the projects and designing of smaller parts.
Designing small parts within large parts – with the help of the modern methods of rapid prototype manufacturing and designing, it has become possible to add very small parts into the bigger parts of a particular product. This is seen as an advantage because most companies are able to provide customers with sophisticated designs, overcoming the problem of incorporating parts within parts. During the prototyping process, it is possible to add such designs into the computers with the help of codes, which makes these small parts as accurate as the larger designs.
Corrections at prototype levels add changes at low costs – one of the best features of rapid prototype is to get the products ready with minimal changes in the product hierarchy. With minimal engineering changes, the products can go into final production because the initial process of prototype designing is done with precision, so that changes at later stage are not many, thereby allowing for less expenses and better quality products as desired.
Good precision with computer aided designs – computer aided designs can be drawn up in the microcomputers associated with the rapid prototyping machines. According to the pictures input into the computers through software tools, there is possibility of cutting and designing of various products with precision. All of this process takes a few days to months, thereby shortening the time for completion of the prototype projects. This gives an advantage for the manufacturing business as feasibility reports and compatibility comes up quickly and the products can go into mass manufacturing process.
Bringing about changes without costly expenses – costly mistakes are prevented when rapid prototype is first designed because alterations required for the optimal functioning of the products can be done at the very basic level. This will not need more expenses as changes will be small, which escalates into higher costs when changes are done during the actual manufacturing process. in China prototype, based on feasibility testing and reports, the alterations can be done for one or two prototypes and the final product is right enough to be sent into mass production.
---
CNC machines can create three dimensional prototypes within days compared to the former technology of the past. With today's advancements in technology, CNC rapid prototyping can be done faster than ever. At this day and age, software programs can create any design or specifications from one of your drawings can be created to the specifications that are required.
Top quality engineers can help to make a dream a reality with the CNC rapid prototyping process. Rapid Prototype solutions include: stereolithography (SLA), selective laser sintering (SLS), RTV tooling, hybrid tooling, injection molding, and direct metal laser sintering (DMLS). Between these options, basically any part, mold, etc can be developed.
Stereolithography (SLA)
SLA service is a resin-based 3D printing technology that produces rapid prototypes using 3D CAD data provided by the client. Our SLA service uses an ultraviolet laser to build 3Drapid prototypes one layer at a time. Although high volume and particularly complex projects may take a little longer, we typically deliver SLA prototypes within 2-3 days of receiving your 3D CAD data.
Material: ABS, like white or clear material.
The SLA prototype can be sanded, glued, and painted, silk-screen,and surface texture very similar to that of production materials.
Selective Laser Sintering (SLS)
SLS is a 3D printing process in which prototypes are built by fusing plastic based powdered material together using a high-powered precision laser. Prototypes manufactured using SLS technology are considered to be more durable than stereolithography (SLA) because they will not break down or degrade over time. With SLS, you can accurately test and assess your prototypes for true functionality.
Material: Nylon, Nylon+GF15
We usually build the SLA master for vacuum casting or some parts with complex internal structures. And SLS make some NYLON parts which is difficult to machine by CNC.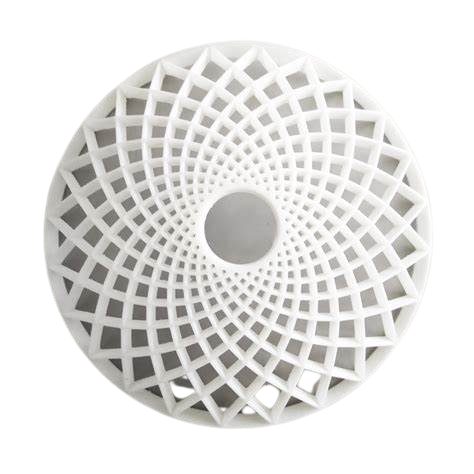 Acme is a true one-stop-shop specializing in rapid prototype manufacturing. Please feel free to send us your product description. We have the magic to turn it into real products. If you have any question, please contact us.