Rapid Prototype
Stereolithography (SLA)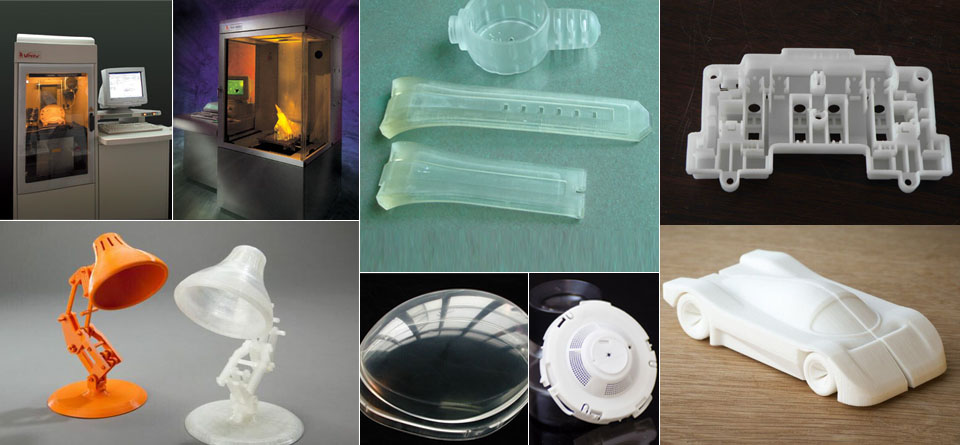 SLA service is a resin-based 3D printing technology that produces prototypes using 3D CAD data provided by the client. Our SLA service uses an ultraviolet laser to build 3D prototypes one layer at a time. Although high volume and particularly complex projects may take a little longer, we typically deliver SLA prototypes within 2-3 days of receiving your 3D CAD data.

Material: ABS, like white or clear material.

The SLA prototype can be sanded, glued, and painted, silk-screen,and surface texture very similar to that of production materials.
---
Selective Laser Sintering (SLS)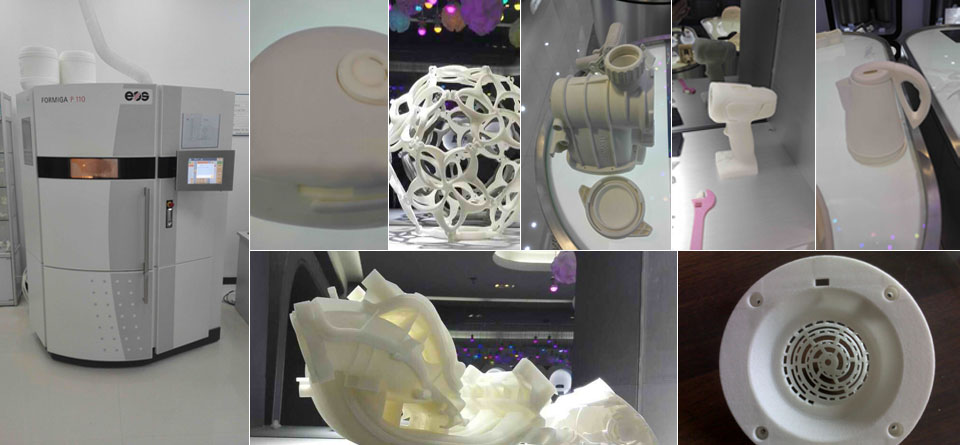 SLS is a 3D printing process in which prototypes are built by fusing plastic based powdered material together using a high-powered precision
laser. Prototypes manufactured using SLS technology are considered to be more durable than stereolithography (SLA) because they will not
break down or degrade over time. With SLS, you can accurately test and assess your prototypes for true functionality.
Material: Nylon, Nylon+GF15

We usually build the SLA master for vacuum casting or some parts with complex internal structures. And SLS make some NYLON parts which
is difficult to machine by CNC.